by Democrat reporter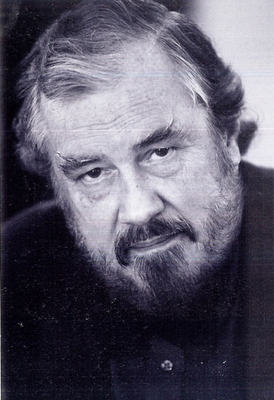 IRELAND'S FAMOUS literary 'summer schools' are usually confined to heavyweight authors who have safely departed this world - Yeats, Synge, Shaw, Joyce, Beckett and so on.
However, this year sees a unique event, a 'summer school' not only devoted to the books of a living author but a crime fiction writer who has been an Irish Democrat columnist since 1987.
Féile Fidelma 2006! is being held in Cashel, Co. Tipperary, September 8 - 10 and devoted to the international bestselling Sister Fidelma Mysteries. The books, published in the UK by Headline, sell in thirteen languages and are written by 'Peter Tremayne', the pseudonym of historian and Irish Democrat columnist, Peter Berresford Ellis.
Organised by the committee who run the Cashel Arts Festival, the site of the gathering has been chosen because it is the central location around which the Sister Fidelma Mysteries, set in 7th century Ireland, revolve. Cashel was the ancient capital of the kingdom of Munster. The sleuth, Sister Fidelma, is not only a religieuse of the Celtic Church but also an advocate of the ancient Irish Brehon law system.
There are sixteen books in the series published to date and they have been highly praised not only for their plots and style but authentic background detail. Adaptations have been read on radio and broadcast in drama form on German radio. They seem to have hit a resonance with readers from Japan to Greece and Holland to Argentina, appearing to date in twelve languages.
There is an International Sister Fidelma Society, based in Charleston, South Carolina, now in its fifth year producing a print magazine The Brehon as well as running a website.
Already, enthusiasts from eleven countries have registered to attend and academics from various Irish universities and even Spain are scheduled among those who will be speaking about the books and their background. Speakers range from Professor Máirín Ní Dhonnchadha of Galway, Dr Dan McCarthy of TCD, Dr John Scaggs of Limerick to Dr Andrew Breeze of Saragossa University in Spain.
No other living crime writer has ever been accorded a 'summer school' among those devoted to Ireland's `great and good' literary figures.
Details can be found at www.cashelartsfest.com and www.sisterfidelma.com, the site of the International Sister Fidelma Society.
This document was last modified by
David Granville
on
2006-04-19 14:07:13
.
Connolly Association, c/o RMT, Unity House, 39 Chalton Street, London, NW1 1JD
Copyright © 2006 Connolly Publications Ltd