David Granville reviews Nell by Nell McCafferty, Penguin, ISBN 1-844-88012-5, £17.99 hbk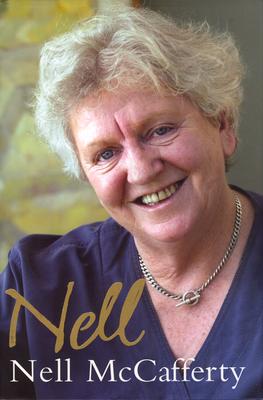 OVER THE best part of three-and-a-half decades, until her recent retirement, Nell McCafferty built up a deserved reputation as one of Ireland's finest and most uncompromising journalists.
Born and raised in the Catholic working-class Bogside area of Derry, she was the first of her family to attend university. It was here in Belfast that she first came into contact with fellow Bogsider Eamonn McCann, then a young left-wing student activist.
In 1967, McCann would encourage McCafferty to join the Londonderry Labour Party, whose journal she soon began writing for.
Following a brief spell in London, she was to return to Derry to throw herself into civil-rights agitation and defence of the Bogside against the daily incursions of the RUC. By the time McCafferty accepted a job with the Irish Times in Dublin in the late 1960s she was both a seasoned activist whose family house operated as a salon frequented by key civil rights campaigners, socialists and republicans.
Once in Dublin, which at the time was even more socially conservative that the north, largely as a result of the influence of the Catholic Church, McCafferty soon became active in feminist circles and a foundation member of the Irishwomen's Liberation Movement.
The movement sought to draw attention to inequalities in pay, treatment under law and education, and the absence of legal contraception. It also campaigned for justice for deserted wives, unmarried mothers and widows and for one family one house. Feminists in the Irish Republic would take up many more issues in coming years with Nell McCafferty contributing in both written word and deed to their campaigns
Sharp, witty and at times excoriating, her social and political commentaries never shied away from challenging entrenched orthodoxy - whether church or state - or championing politically unpopular causes. Her insistence that the treatment of women republican prisoners in Armagh jail was a feminist issue, for example, caused outrage beyond establishment circles.
In Nell she subjects her own life and relationships, both family and personal, to the same probing and, at times, uncomfortable analysis, especially in relation to the question of her own sexuality, which she has previously refrained from commenting on in her work .
This document was last modified by
David Granville
on
2005-06-16 18:08:32
.
Connolly Association, c/o RMT, Unity House, 39 Chalton Street, London, NW1 1JD
Copyright © 2005 David Granville