Peter Berresford Ellis reviews O'Brien Pocket History of Irish Writers from Swift to Heaney, by A. Norman Jeffares, The O'Brien Press, £4.99 pbk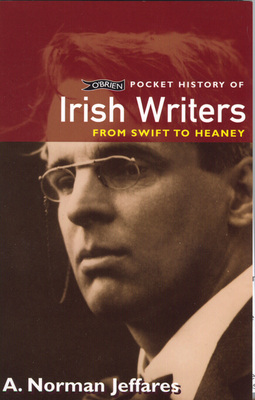 THE O'BRIEN Pocket Histories range across all manner of subjects - from the IRA to Gaelic Culture - and are doubtless a godsend to those who want a painless general reference to the subject. This volume was first published in 1997 and has been reissued several times since.
If a reader needs more detailed information and more than the standard fare of Irish writing in English, then this work can be frustrating. For that sort of information you would have to turn to the Oxford Concise Companion to Irish Literature or the latest editions of the Cleeve and Brady Biographical Dictionary of Irish Writers.
Even with those volumes I have to confess that I think there is still a crying need for a truly inclusive dictionary of Irish writers, both writers in the Irish language and for Irish writers in English.
But if I start down that path then I am about to get on a hobbyhorse and that would not do this handy little guide justice. If you are just venturing into unknown territory of Irish writing in English then this will help you.
This document was last modified by
David Granville
on
2005-07-28 12:32:14
.
Connolly Association, c/o RMT, Unity House, 39 Chalton Street, London, NW1 1JD
Copyright © 2005 Peter Berresford Ellis